AXA Group is the number one global insurance brand for the 10th consecutive year and the worldwide leader in insurance and asset management serving over 107 million clients and present in 64 countries. Founded in Rouen, in 1817, AXA Group was created through the merger of several insurance companies. Over the years, AXA Group became France's oldest insurance company and one of the world's most proficient insurers. In the early 2000's, after AXA Group had begun operations in Asia, AXA Middle East was born and is now a Lebanese market leader in insurance that is committed to its customers, employees, stakeholders and the communities in which we live and work.
Our history
Early Twentieth Century
The first relational contact was established with the Union, the French insurance company, a pioneer in its establishment in the Middle East region. These relations were initiated by Mr. Marius Hanemoglou and soon evolved into a representation of the Union via the M. Hanemoglou enterprise, which soon came to be known as the "Société Marcel Hanemoglou & Cie" (Nasnas, Chalhoub & Hanemoglou). The group Nasnas and Hanemoglou was born.
Representation of a Union receipt dated back to 1904, the year that marked the initiation of the cooperation between M. Marius Hanemoglou and the Union.
1930-1935
This period saw an active participation of the company in the constitution of the first syndicate representing insurers in Lebanon. This union evolved in 1971 into the ACAL (Association of the insurance companies in Lebanon).
The group also strongly contributed to the modernization of the insurance industry in Lebanon, continually and constantly introducing new products to the market, up until today.
1960
Inauguration of the offices of the UAP-Union des Assurances de Paris , at Wardieh (Hamra), featuring the presence of President Lecas and two of his deputies, who came from Paris especially for the occasion.
1974
Creation of the SLF- Société Libano-Francaise d'Assurances et de Réassurances, a local insurance company, in association with the UAP- Union des Assurances de Paris. Privileged relationships were established with the group throughout the years. A connection based on mutual trust was established between the men and women behind these operations, who maintained an uninterrupted presence of the company in the market, even during the worst days of the civil war.
1992
SLF takes control of the company by acquiring all of UAP's shares. The company becomes the property of Roger Nasnas (CEO) and his associates Maurice Hanemoglou and Elie Nasnas (capital of LBP 10.050.000.000 fully paid).
1996
UAP merges with  AXA. This « Merge of the century » creates one of the world's greatest groups in insurance and assets under management.
1999
AXA and SLF sign a partnership contract to better promote their insurance activities in Lebanon and the region.
2000
Creation of AXA MIDDLE EAST whereby AXA group acquires 51% of SLF' capital and the Nasnas & Hanemoglou's Group the remaining 49%. The chairmanship of this new company is entrusted to Roger Nasnas while the General management went to Maurice Hanemoglou and Elie Nasnas.
Nowadays
AXA MIDDLE EAST is a Lebanese market leader in insurance. It accompanies its clients, meeting and exceeding their insurance, prevention and heritage transmission needs.
Our board of directors is committed to high standards
Roger Nasnas

Chairman & Chief Executive Officer

Frédéric Germain

Vice-President

Maurice Hanemoglou

Member of the board

Elie Nasnas

representing Groupe SLF SAHL- Member of the board

Joseph Nasnas

representing Par Interim Groupe SAHL – Member of the board

John James Dickson

Member of the board

Hassan El Shabrawishi

Member of the board

Paula Lopez Arenas

Member of the board

James Sell

Member of the board

Mariano Caballero

Member of the board

Fabien Chabanon

representing AXA holding – Member of the board
The committee guides the in-depth running of all our operations and develops and implements new strategies. Our executive team ensures the effective management of the company and monitors its performance.
Roger Nasnas

Chairman and Chief Executive Officer

Elie Nasnas

General Manager

Joseph Nasnas

Deputy General Manager

Andree Khawand

Chief Human Resources Officer

Sabine Maalouf

Chief Financial Officer

Sanaa Abou Assly

Chief Medical Insurance Officer

Bernadette Hadife

Chief P&C Claims & Recoveries Officer

Ahmad Jarrad

Chief Risk & Compliance Officer

Marc Hanemoglou

Chief Motor Insurance Officer

Elie Harb

Chief Information, Transformation and Business Support Officer

May Jabali

Chief Coordination Officer – Deputy CEO Office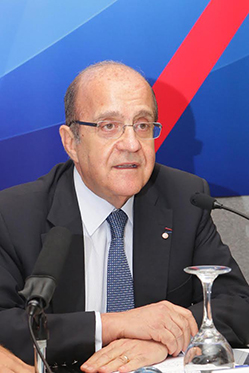 AXA Middle East… Pioneers in Lebanon
AXA Middle East has built over a century of experience in Lebanon and has a strong partnership with the AXA Group, one of the world leaders in insurance and financial protection. Thanks to this combination of talents and strength, AXA Middle East is ready to meet the commitment it has set for 2015: to become the preferred Lebanese insurance company for all stakeholders.
Our professional teams are fully dedicated to offering you outstanding products, as well as innovative solutions, tailored to the general insurance and saving needs of yourself, your family and your business. Moreover, AXA Middle East's pioneering spirit is at the forefront of our business, as shown this year with the launch of the first insurance credit card in the Lebanese market. This sets as another example of our ability to provide you with the highest levels of service and satisfaction.
Composed of a team of over 150 professionals, along with a specialized commercial network, AXA Middle East's offices are spread across all regions of Lebanon. Indeed, our geographical footprint allows us to be close to you, always available, attentive and reliable.
True to the AXA Group's values and strongly grateful for your trust, our objective is that AXA Middle East will soon be a pioneer in the region, just as it is in Lebanon today.
Roger Nasnas,
Chairman of the Board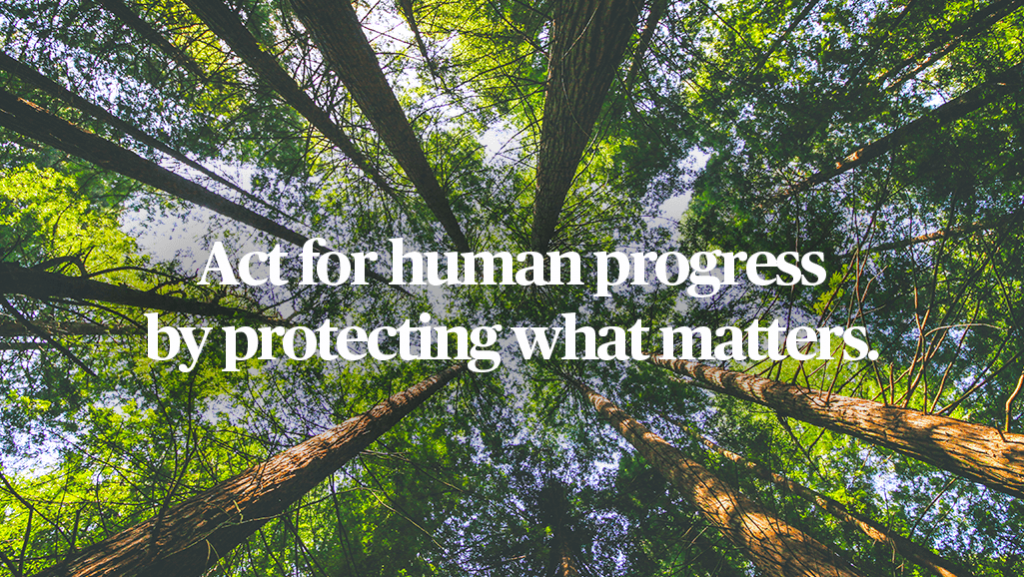 Our Purpose
We always start with our customers
As one of the largest global insurers, our purpose is to act for human progress by protecting what matters.
Protection has always been at the core of our business, helping individuals, businesses and societies to thrive. And AXA has always been a leader, an innovator, an entrepreneurial company, fostering progress in all its dimensions. Our purpose also links back to the Group's roots. From the outset, AXA has been committed to acting as a force for collective good. From solidarity-based actions with AXA Hearts In Action to work on prevention issues with the AXA Research Fund and the fight against climate change, AXA has always been attentive to its social environment and embraced its responsibility as an insurer: responsibility for taking action upstream in order to better understand risks, with one goal in mind: to ensure better protection.
Our values
Our values reflect the culture that the Group's teams around the world live and express each day. The strength of AXA's company culture and its outstanding managerial continuity over more than 40 years can also be seen in the proximity of its values across the various periods. Courage, Integrity, One AXA and Customer First are the four core values adopted by the Group since 2016.
Our vision
To transform AXA's value proposition "from payer to partner", we will deliver new services complementing the traditional insurance coverage and build new business models to increase the protection of our customers.
Purpose, values and vision are shared by each and every employee throughout our organization, as we tailor our services and solutions to each of our 108 million customers around the world, one person at a time, in an ever-changing and fast-evolving world.
Small, manageable steps can make a big impact
Always carry with you a list of useful numbers to dial in case of emergency.
AXA Middle East's call center number 04-727 000 is one of them.
Use of Hand Phones:
Be Careful, You Must Choose Between Driving and Talking…
Driving in Winter:
Verify your tire pressure frequently especially if the temperature i below 5◦ C.
Brakes:
In winter, in case your vehicle possesses an ABS system, do not pump on your brakes, but push on them powerfully. The effectiveness of your breaking system is directly bound to the shape of your tires.
Always Stay Informed:
Stay up to date on the weather forecast, the traffic conditions, and the shape of the roads.
Purchase All Necessary Accessories and Products:
Ice shovels, snow brooms, anti-icing spray, gloves, snow chains, ignition cable, torch, etc…
Do Not Drink and Drive:
Avoid all alcoholic beverages while taking the road, or let another person drive instead.
Get Some Rest:
It is preferable to leave after a good night's sleep and a solid breakfast. You should take a break every couple of hours.
Security:
Cover and strap the voluminous packages in a gallery or a trailer, and never leave objects in the back seat of your car since they might be projected violently in case of a brutal breaking.
Protect your children:
Even if the trip is short, buckle your children up! For your younger kids, the car seat is a must. Always verify that the seatbelt crosses properly the shoulder of your child without being too close to his neck. Naturally, children are always seated in the back.
Respect speed limitations:
Keep a sufficient security distance between you and the vehicles preceding you.
Ethics Guide
We follow personal codes to guide our choices in the workplace
AXA Middle East is committed to conducting its business according to the highest standards of honesty and fairness. The purpose of the guide is to establish certain principles and group-wide policies designed to insure that all AXA Group companies and their personnel have a common vision of the ethical standards and operate in accordance with those standards.
The guide is available for download as a PDF file: Compliance Guide
Bankmed and AXA Middle East have jointly developed and designed a selection of Valued Insurance Products to fit your individual needs in order to give clients the opportunity to benefit from both parties.
This joint venture offers an extensive range of coverage, protective plans:
Personal Accident Insurance
Obligatory Vehicle Insurance
Third Party Liability Car Insurance
Fire Home Insurance
Residential Fire All Risk Insurance
Foreigners Insurance
Retirement Savings
Term Life Insurance
Guaranteed Term Life
Education Term Life
Education Saving
Travel Insurance
Perpetual Conversion Program
For more information, please contact our call center on 04-72 77 66 or visit any BankMed or AXA M.E branches.